Point Comfort & Northern Railway Company
Last Update: 1/19/00
Welcome to the "unofficial" homepage of the Point Comfort and Northern Railway (PCN)! This page serves to provide the railfan with information about one of my favorite railroads. Being a native of the little town of Point Comfort, Texas, I'm particularly proud of this shortline hauler. If you have any photos and/or other information concerning the PCN, or other comments about this website, please contact me at amc94@yahoo.com. Please sign my guestbook below!
(Please see disclaimer below)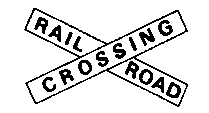 DISCLAIMER: Please note that the information contained on this website does not necessarily represent the views of the Point Comfort & Northern Railway Company, a wholly owned subsidiary of the Aluminum Company of America. Information contained herein is updated by the author; therefore, it does not necessarily reflect day-to-day operations of the PCN, nor is it to be interpreted as an official record of other factual data concerning the railroad.
Sign My Guestbook

View My Guestbook